Track food and plants
through all stages
Traceability means that movement can be traced one step backward and one step forward at any point in the supply chain. A unique QR code is generated for instant access to track each shipment from producer to end-user. Optional tracking devices measure microclimate conditions while your product is in transit. This weatherproof customizable wireless data collector includes options like GPS, temperature, humidity, pressure, and moisture, etc. You will be provided with a login for you to access live traceability through mobile and web applications.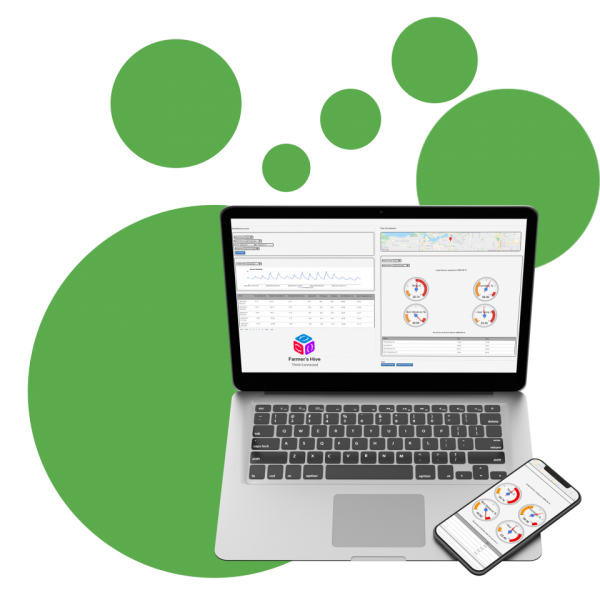 From the fields in France
to your table
An interesting case is from the winery example, a producer in France has a remarkable vintage in 2019. They added a shipment through the Farmer's Hive platform and are given a unique QR code to track activities from producer to end-user. The vintage can be authenticated by using a Farmer's Hive device to record the specific microclimate data in the vineyard that year. This is the foundation upon which the winery builds the history of this vintage. The harvesting and winemaking practices are uploaded with supporting documentation, then again when bottled and stored while awaiting collection from the transportation company.
There is an option to add a small returnable device to follow the environmental conditions and location when the wine is in transit. For example, when the wine travels through the Panama Canal from Europe then onto the west coast of America, the temperatures can soar. With extended delays, this can often cause the wine to be "cooked" (spoilt) for the end buyer.
The real-time data gathered together with the transporter's supporting documentation is uploaded to the platform providing easy QR code access for the customs official to track the shipment one step backward or forward at any time. When the shipment arrives at the store, the manager scans the QR code and sees the activities of the wine while authenticating his purchase. The consumer also has the option to scan the QR code on the label to see the work of that winery and the details of how the wine arrived at their table. The goal here is to prevent food fraud and to increase food security and transparency.