IoT MONITORING: FRUIT GROWERS APPLICATION
Metrics never before seen


in real-time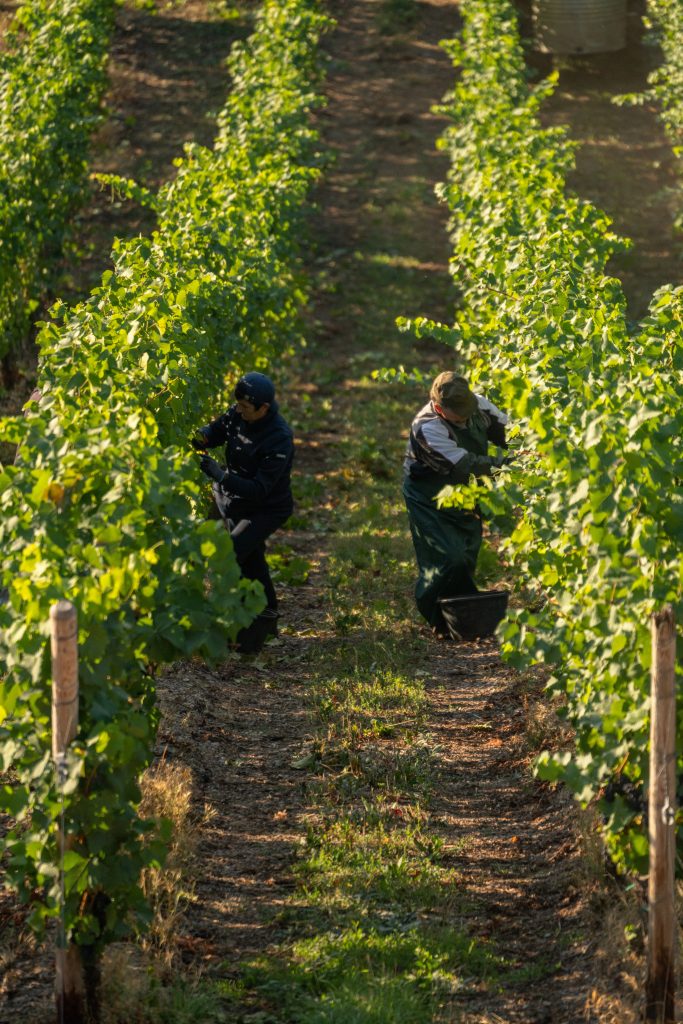 Farmer's Hive fruit growers application reveal metrics never seen before in real-time, while recording a digital template of past seasons for analysis and predictions. Our design is wireless and connects to the cloud, recording metrics every few minutes to interpret changes in climate as well as inefficient water usage while identifying patterns to prevent disease.
Detailed metrics are recorded every few minutes to reveal information never seen before. This helps vintners to pinpoint spray times to reduce synthetic chemicals and other harmful pesticides on the vineyard.
We provide visibility, reducing physical checks to close yield gaps, and increase plant health with IoT remote monitoring. We build quality, robust hardware and software that will streamline various activities. Including accurate environmental data such as air temperature, humidity, soil moisture, soil temperature, atmospheric pressure and various other sensor technologies. Our devices do not need any third parties, special installation, or technical minds to operate. Simply receive the package, connect to power, and let Farmer's Hive do the work. If your business is fruit growing then our technology is for you.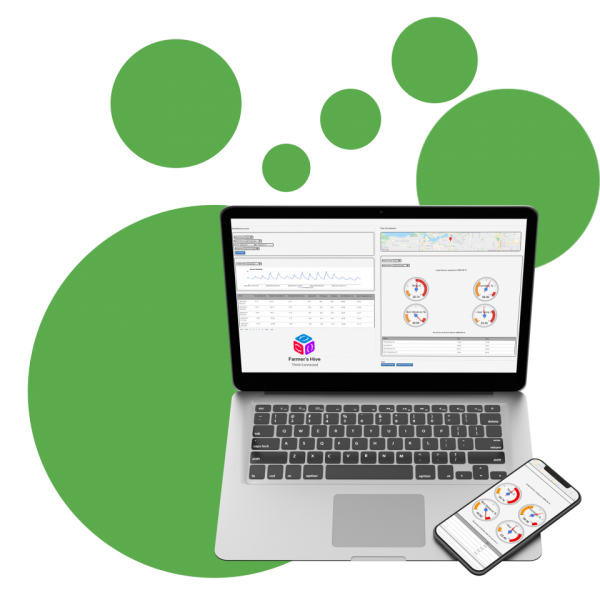 Helping the
Wine Industry
Wine is amongst the most delicate and nuanced of agricultural produce. Around the grape-growing world, experienced producers have considered and experimented with adaptations. From droughts to hotter summers, to warmer winters, to the unexpected. Even violent events that can emanate from climate change, for example freak hailstorms, spring frosts, flooding, and forest fires, to name a few.
Farmers have been on the front line of climate change effects. Grape growers especially have been seeing extreme changes in weather patterns for decades. Short term, some of these changes have benefited certain regions yet with no way of determining what changes were happening and when, it can become impossible to keep growing. Farmer's Hive introduced remote monitoring of the micro-climates in real-time as a plug and play solution. Meaning wireless, no computer, no third party network, or installers needed.
The IoT device is sent to you. Then it is connected to a standard electrical outlet or battery pack and begins sending a live stream of environmental data. Information is available from anywhere through the Farmer's Hive cloud-based platform. This means, there is an understanding of what is happening in the environment from anywhere in real-time to improve plant health.